The power of Building signage can't be underestimated when it comes to customer impact.
The options are many and varied and serve different purposes including statuary signage which by definition is Industry enforced building signage regulated by government bodies.
Screen Offset Printing is forging its presence in the building signage sphere, through not only a client focused approach, but through innovation which more specifically relates to materials used.
"Composite panelling to digital print that we can put up on the facias of buildings right through to digital graphics on windows, statutory signage along with vision strips, branding and logos, Screen Offset Printing offers a complete project approach", Business Development Manager Anthony Dickson said.
'We also do types of frosting in patterns or solid form on glazing and windows for offices, fit-outs or shop fronts".
There is a common-sense compliance aspect to having highly visible signage on glass walls – so people see the glass walls and don't walk into them.
There are numerous other compliance aspects to building signage which Screen Offset Printing is readily available to take you through.
The type of building signage falls into the categories of rebranding, upgrading or new signage such as for start-up businesses or businesses moving to a new location.
With the 'intent' of the building signage defined Anthony says it's when clients start to get creative and its where Screen Offset Printing come to help with that creative aspect.
"Signage is custom, not one sign is ever the same. I believe if you can grasp that concept and take it onboard and run with it, the end result just blows you away", Anthony said.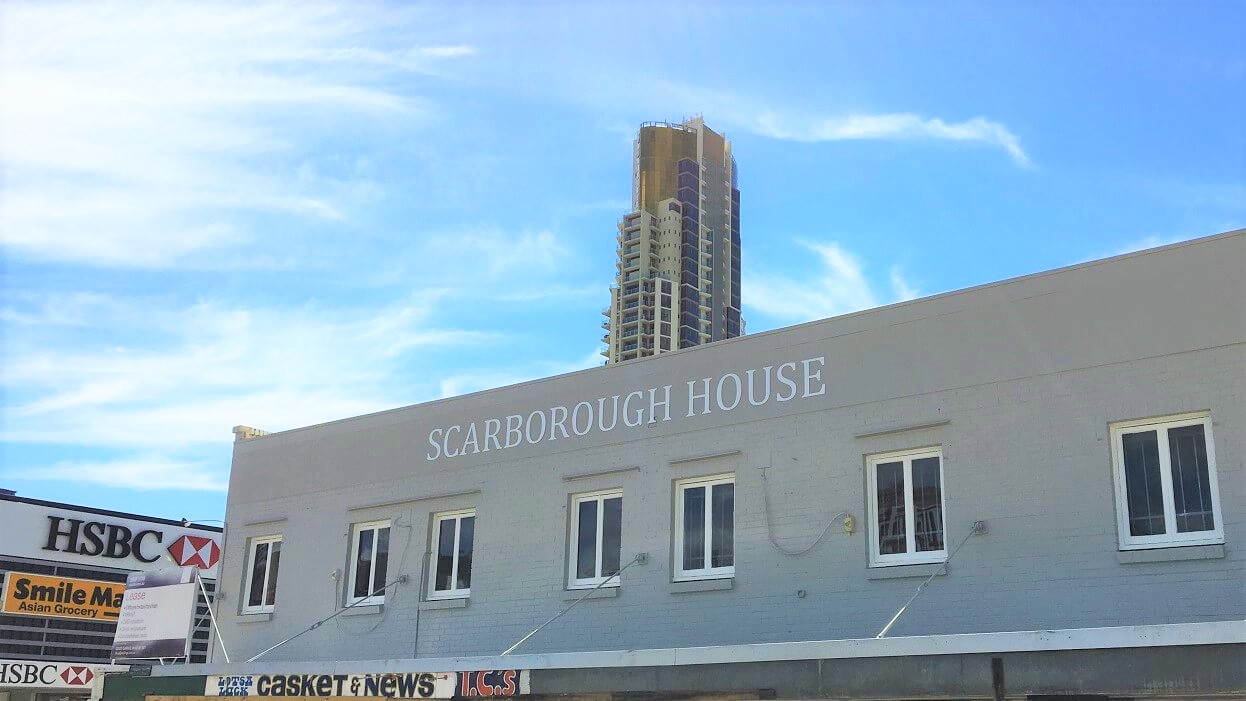 The impact of professional and pulsating Building Signage is in a constant state of progress at Screen Offset Printing.
"There are so many different types of products these days when it comes to film on glazing, contour cuts design on glazing for fit out.
So much so that it's moving in a direction that you've really got to keep up with the pace", Anthony said.
Screen Offset Printing offers a complete building signage printing solution from concept to doorstep including installation.
Call Screen Offset Printing today on (07) 3265 1900 or drop into the office at 202 Robinson Road, Geebung Brisbane to arrange one of our signage experts to come out.
We will measure up and supply an obligation free quote for your next signage requirement.