Eye catching packaging ensures that your customers have some of your brand to take away with them – an ideal way to reinforce your brand identity and lengthen the time that your customers are exposed to that brand.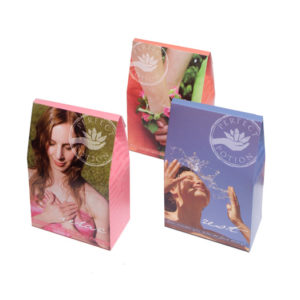 Whether it be delivery packaging or point of sale packaging, high quality packaging allows you to enhance customer satisfaction and boost brand awareness in a competitive sales environment.
The right packaging solution will speak volumes about your products and make a lasting impression on your customers.
Customers see packaging as part of what they receive in return for their payment.
Your packaging demonstrates what your brand stands for and creates an impression of your business and products in the minds of your customers.
When considering packaging options think about the message you want to convey about your product – is it a beautiful luxury item? An organic and wholesome item? An important business process or solution?
Matching your packaging to your brand identity will ensure maximum customer impact.
Our large sheet offset presses and in-house die cutting machinery means that we can print on a wide range of packing grades.
We have a wide selection of standard cutting forms and keylines that you can utilise and design your packaging around.
Our packaging solutions include:
Custom box packaging
Product packaging
Drink coasters
Presentation folders; and
Presentation packaging.
Screen Offset Printing knows that, increasingly, businesses are looking for environmentally friendly packaging solutions and our presses are energy efficient and able to accommodate alcohol free and vegetable oil-based printing.
We have twice been awarded the Queensland Printing Industries Association Environmental Management Award and maintain our commitment to environmentally sustainable practices when talking to our customers about their packaging solutions.
Screen Offset Printing is your printed packing solution specialist.  Call Screen Offset Printing today on (07) 3265 1900 today, request a quote via our website or drop into the office at 202 Robinson Road, Geebung Brisbane.