Screen Offset Printing has been providing premium quality printing, digital pre-press facilities and associated services to a vast portfolio of Australian (and overseas) clients for 30 years.

As one of the largest privately-owned printers based at 202 Robinson Road Geebung Brisbane, you can be confident that Screen Offset Printing is well-equipped to be able to provide you with a complete printing, distribution, logistics and warehousing solution – with everything designed to help you meet your every need and expectation all under the one roof.
What's more, as one of Queensland 's top performing companies, you can be assured that Screen Offset Printing is committed to the constant improvement and development of our quality management systems.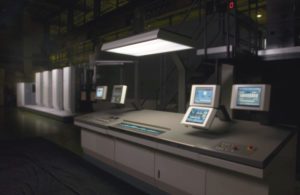 The high standard of control we maintain over production deadlines, security and quality has helped us to build an ever-strengthening reputation as one of the foremost printers in the state. It is an important part of our business acumen to remain ever vigilant about our environmental responsibilities.
We also take great pride in keeping up-to-date with innovations and advancements in technology so that our valued clients will always have access to the very best service possible. Our team of dedicated staff are available to provide you with personalized, attentive service to ensure your print job –big or small – is something you'll be proud of.