A Fabric Tension Display Lunar Wall is a lightweight and stylish way to make a design statement at any exhibition, trade show or shop.
A Lunar Shaped fabric wall will ensure that your display draws the attention of potential customers in whatever setting.
It is the perfect alternative to traditional rigid structures and can be set up quickly and easily by one person with no need for tools.
Screen Offset Printing's customisation and graphics options mean that we can create a wall that is the perfect backdrop for your tradeshow display and the ideal way to enhance any space.
Lightweight and stylish a Lunar Wall Fabric Tension Display combines the latest in fabric printing technology with a lightweight and easily erected frame.
Both economical and high impact, these fabric walls are next generation for large graphic displays and allow you to create a focal point that will really get you noticed.
The Lunar Wall Tension Fabric Display Wall comes in one standard size of 2,500mm x 2200mm x 400. However you have the option of a one side or double sided display.
The double sided option opens up the use of the Fabric Tension Display as a smart divider for a multitude of purposes.
The stunning print quality on a stretchable fabric slips over an easy to assemble metal tubular frame that ensures that you need not worry about creases.
When it is time to pack your display away the fabric wall can then be quickly and easily packed away into a bag that is 87cm x 37cm x 37cm.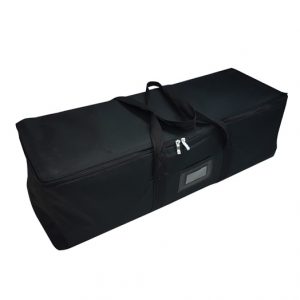 Say hello to an eye-catching new era in exceptional eye-catching lightweight displays and wave good-bye to those expensive courier costs.
Once you have decided a one side or double sided display, book online and upload your artwork directly via our website or call Screen Offset Printing today on (07) 3265 1900 or drop into the office at 202 Robinson Road, Geebung Brisbane to discuss your signage needs.
Screen Offset Printing is your printing solution specialist servicing Australia with free delivery to Brisbane and the Gold Coast.