It's a new and exciting era in customer service engagement for Screen Offset Printing.
A new website and logo was officially launched at the inaugural Screen Offset Printing Open Night in September 2018.
For over 25 years Screen Offset Printing has been providing premium quality printing, digital pre-press facilities and associated services.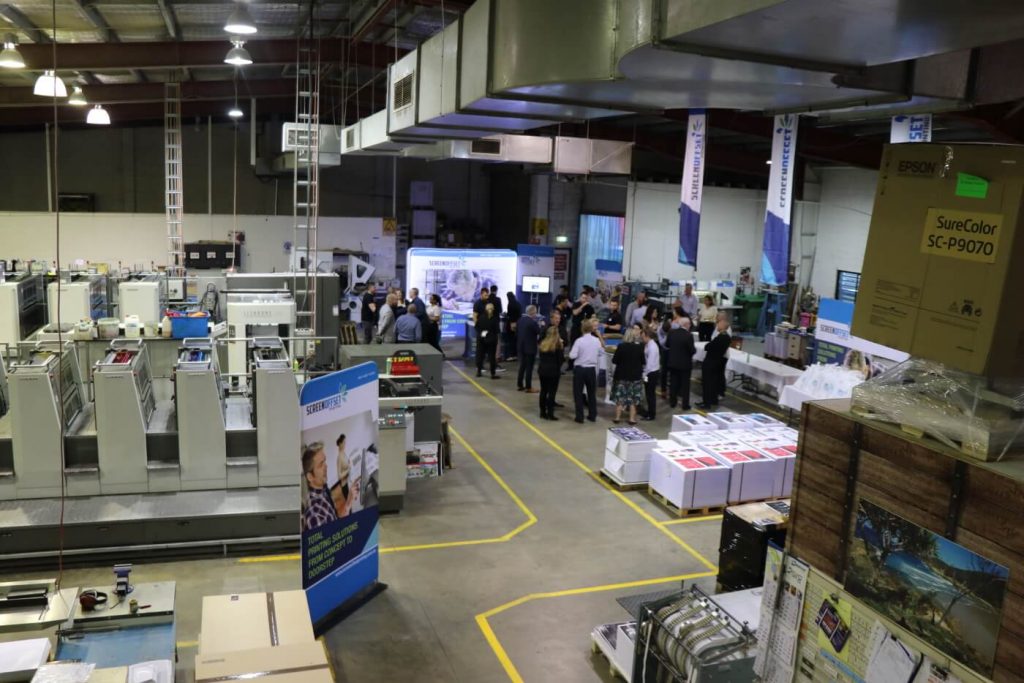 This history has been anchored with a commitment to the constant improvement and development of our quality management system.
The new logo defines this ever-increasingly dedication.
The website now offers clients the functions to work more autonomously in this faster-paced digital world.
Products are clearly listed which includes the very latest innovations such as Fabric Tension Displays.
You now have the power to order products through the online shop!
For more specific printing solutions simply request a quote.
Design templates can easily be accessed and downloaded and your creative uploaded and forwarded ready for production.
Open up the News section and you can access latest articles on a whole range of subjects from advice to the use and application of products.
Each month helpful articles, showcased videos, special offers, plus much more …. are produced into an eNewsletter. You can subscribe through the website or social media sites.
Social Media sites are all part of the expanded engagement. The Educational based posts are geared towards offering printing solutions by showcasing products and projects.
Clients are encouraged to suggest or submit material on their services, offerings and events which we will help to promote through these assets.
Screen Offset Printing is your printing solution specialist servicing Australia with free delivery to Brisbane and the Gold Coast.
Contact Screen Offset Printing today on (07) 3265 1900 or drop into the office at 202 Robinson Road, Geebung Brisbane to discuss your signage needs.